Today in this article, we will see some of the best Brother from Another Mother Quotes. These quotes are for your best friend, whom you consider as your brother.
Brother from another mother is a term used in a relationship for a male who feels like family, like a brother you never had, so you tend to give them the status of a brother who sticks up for one another and has each other's back.
It is generally given to a person whom you trust and consider to be your safe space. You are not related to them, but it feels like a connection stronger than blood. You value them. You respect them, admire them, look out for them.
It is a bond that is so strong that even your parents know them and treat them like their son. Family is not supposed only to be the people you are connected to by blood. Family is someone you have at the end of every bad day, who is there for your good and worse, and even after seeing you on their worst days, they don't turn away. On the contrary, they support you and cherish you.
Read More: College Memories Quotes
You don't get to choose the family you are born into, but you can select the family with whom you want to share all the precious moments of your life.
The term is not used lightly but is given with great love and admiration for the person. They are your biggest motivator, and you look up to them even if you don't have much age difference. They inspire you every day to become a better person. They guide you, teach you, protect you, stand by you. Their family is your family, and your family is theirs. In a way, the greatest form of respect one can receive for being given the status of a brother is valuable and irreplaceable. Brothers are one of a kind. Friends like family tend to find their way to you, and it's a bond for a lifetime.
Here, you will find some of the best Brother from Another Mother Quotes.
Brother from Another Mother Quotes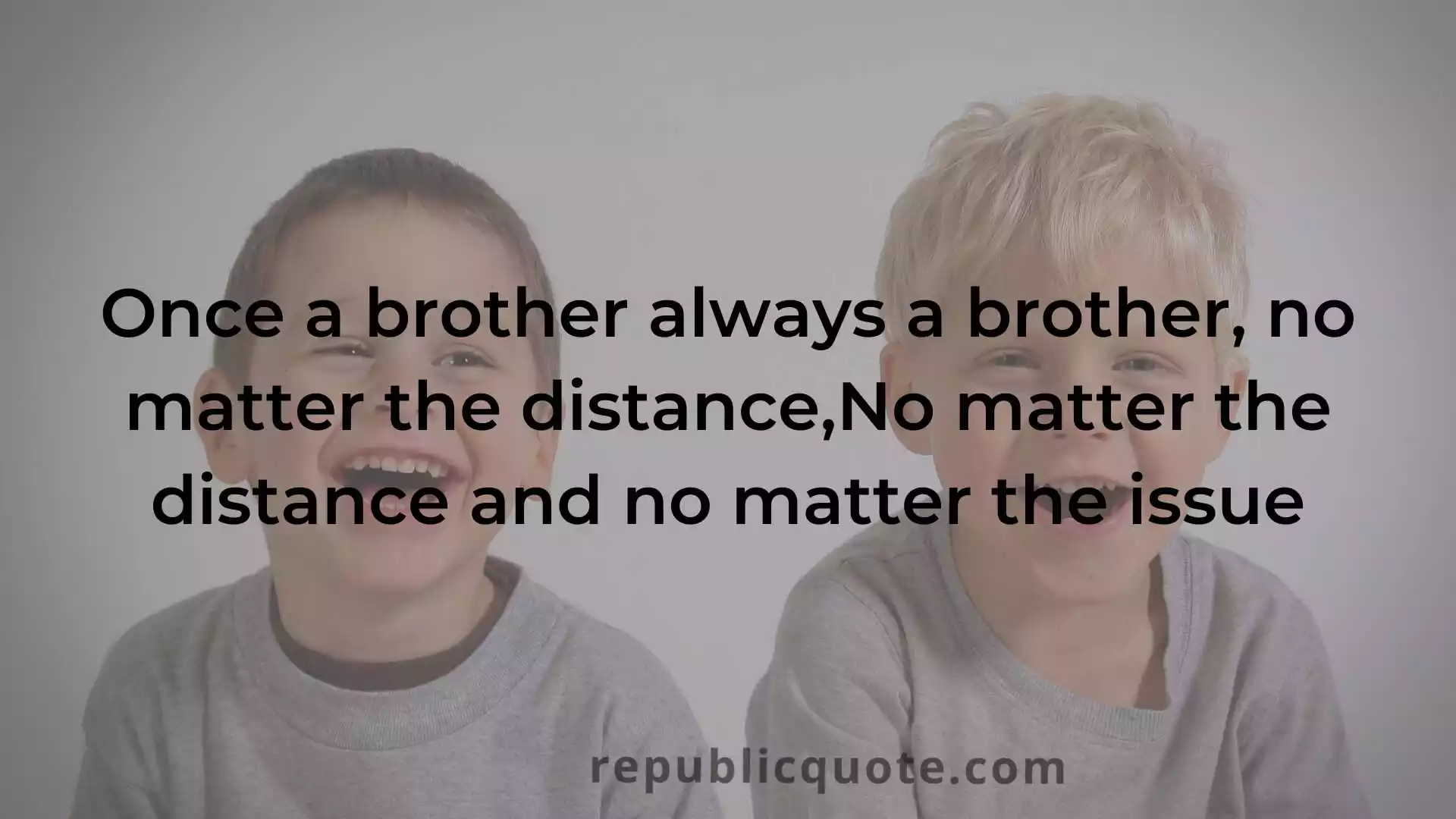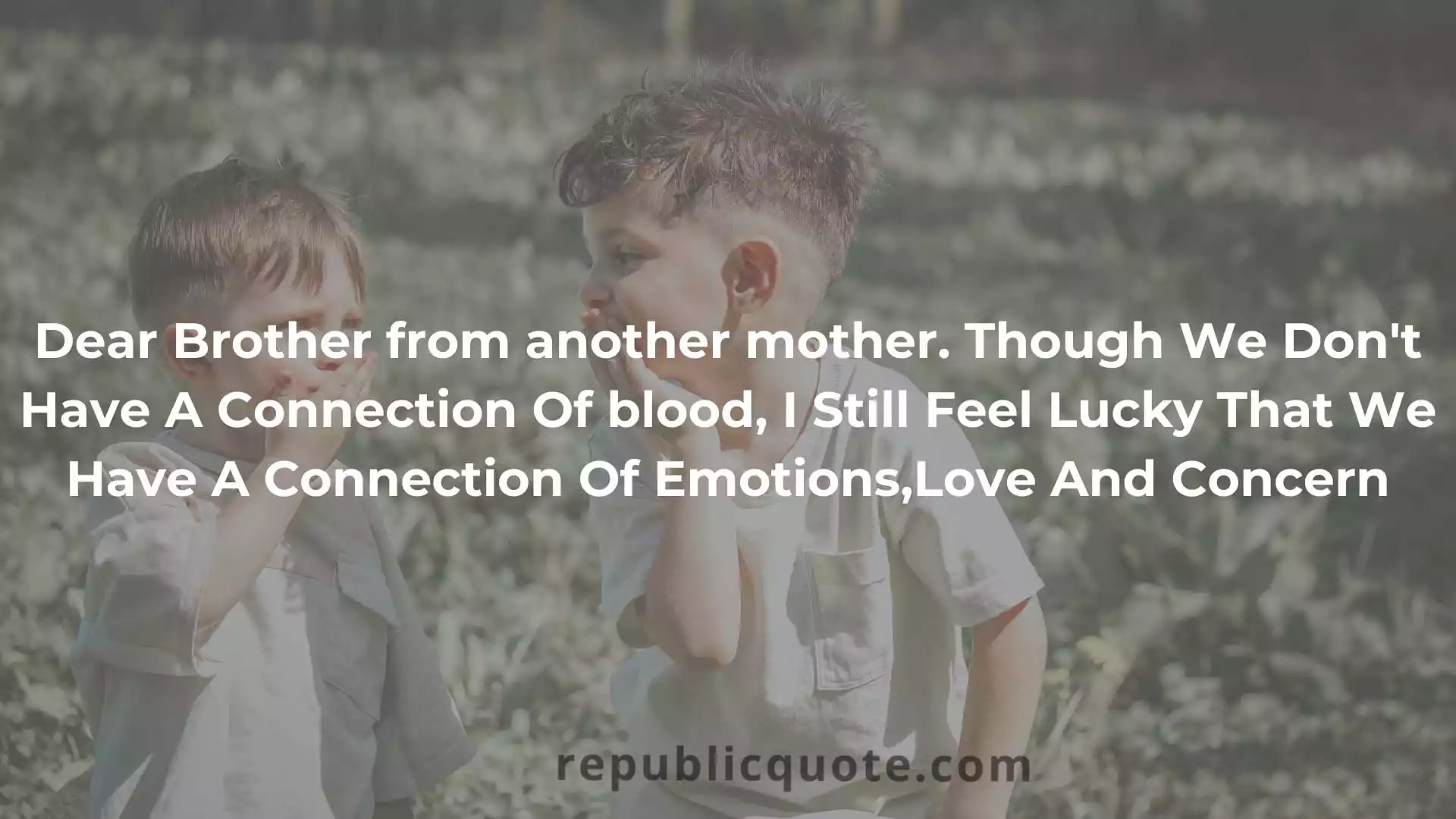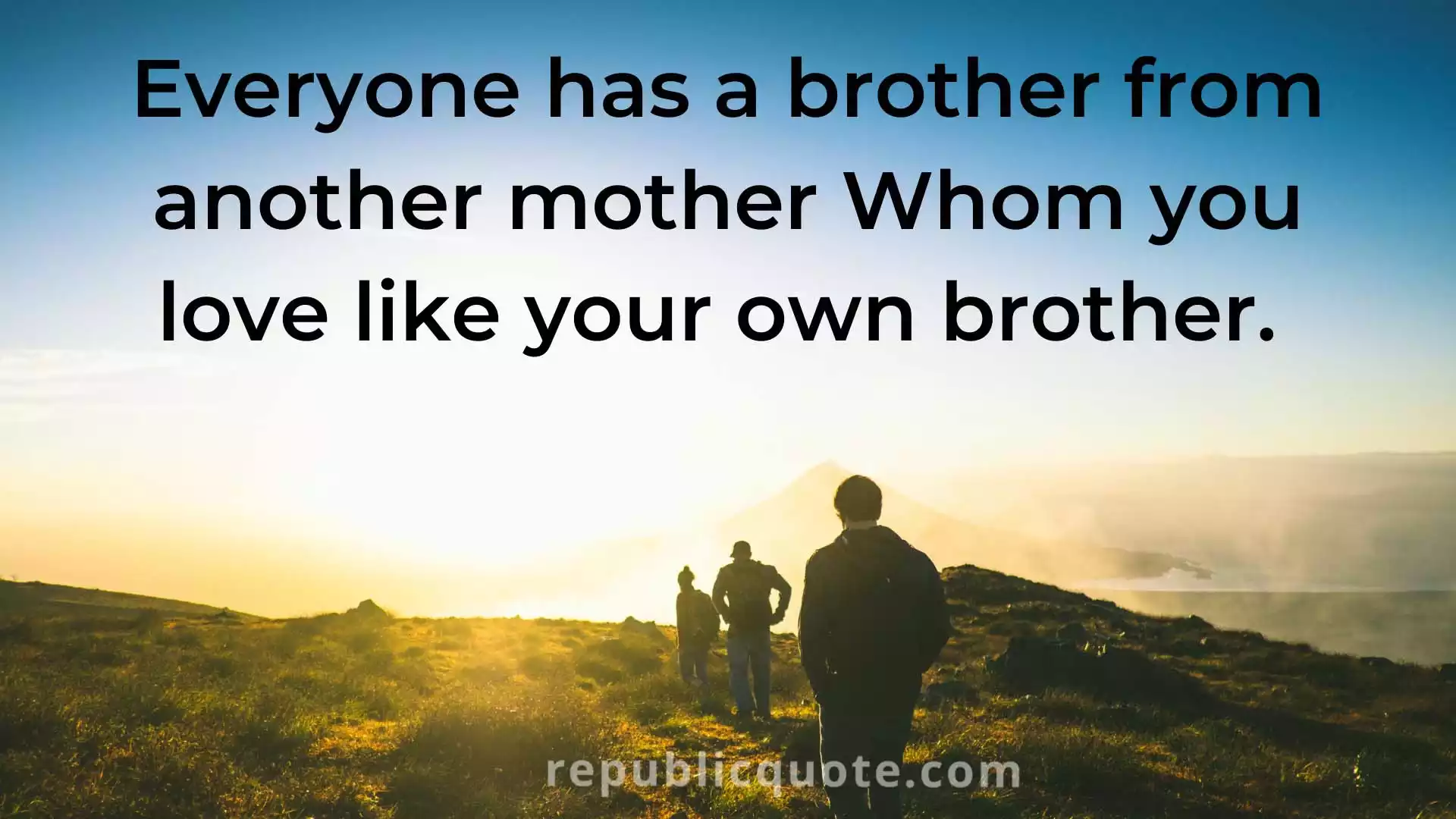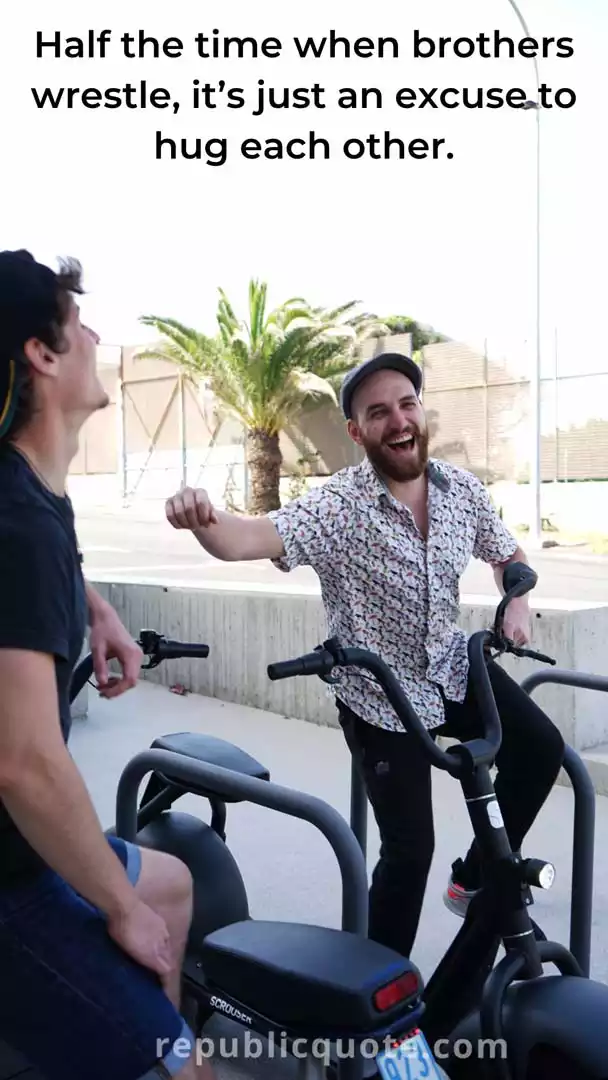 Read More: Friendship Day Quotes