Ratan Tata is the name that inspires a lot of young people around the world. So today, in this article, we will see some of the best Ratan Tata Quotes. Before that, let's have a quick look at Ratan Tata's life.
A billionaire was born on December 28, 1937, in Mumbai, India. Ratan Tata was born with a silver spoon in his mouth and has shown to be an exceptional leader and company entrepreneur. Ratan Tata is a well-known inspirational person in India. He is one of India's most prominent and well-known industrialists.
He is the only chairman for all of his industry's divisions, such as Tata Tea, Tata Consultancy Services, Tata Chemicals, Tata Steel, Tata Power, Tata teleservices.
History of Ratan Tata
Ratan Tata's father, Naval Tata, was Ratanji and Navajbai Tata's adoptive son. Naval Tata grew up at the J.N. Petit Parsi Orphanage. Ratan Tata's parents divorced when he was ten years old in 1940, and his grandmother adopted him. Ratan Tata's first employment, which he started in 1961, was at Tata Steel. The furnace and shoveling limestone were his first responsibilities.
Read More: Quotes About Positive Vibes
Power of Ratan Tata and Tata Groups
Ratan Tata merged Land Rover Jaguar with Tata Motors, Tetley with Tata Tea, and Corus with Tata Steel. All of these mergers contributed significantly to the Tata Group's incredible expansion. Ratan Tata's most cherished project is the Nano car. He declared in 2009 that he would build a vehicle for merely a lakh rupees. Ratan Naval Tata is a car enthusiast. He has a fantastic collection of high-end automobiles.
Ratan Tata's Contribution and Dedication
Ratan Tata contributed $50 million in 2010 to build an administrative center named Tata Hall at Harvard Business School, where he graduated with an undergraduate degree. The Tata Group's revenues increased by more than 50 times now under his competent leadership. Profits were multiplied by more than 50. In 1991, Tata $5.7 billion in 1991 made about $103 billion.
Humanity
He stood before the Taj hotel and oversaw the operations aimed at assisting the victims. Ratan Tata showed his humanity by paying personal visits to the families of all 80 colleagues killed or injured. He didn't leave any stone unturned to help the victims, including asking their families and dependants what they wanted.
Conclusion
Before Ratan Tata's retirement, he intends to establish an international design center with international standards and size. He has spearheaded the creation of several groundbreaking innovations, the most well-known of which is Nano. His awareness about the stability of nuclear families traveling on two-wheelers inspired him to create Nano. He recommended that the small automobile should have one wiper on the windscreen. Its pricing and maintenance costs were lowered as a result of altering small things in the Nano car.
Now, let's see some of the best Ratan Tata Quotes.
Ratan Tata Quotes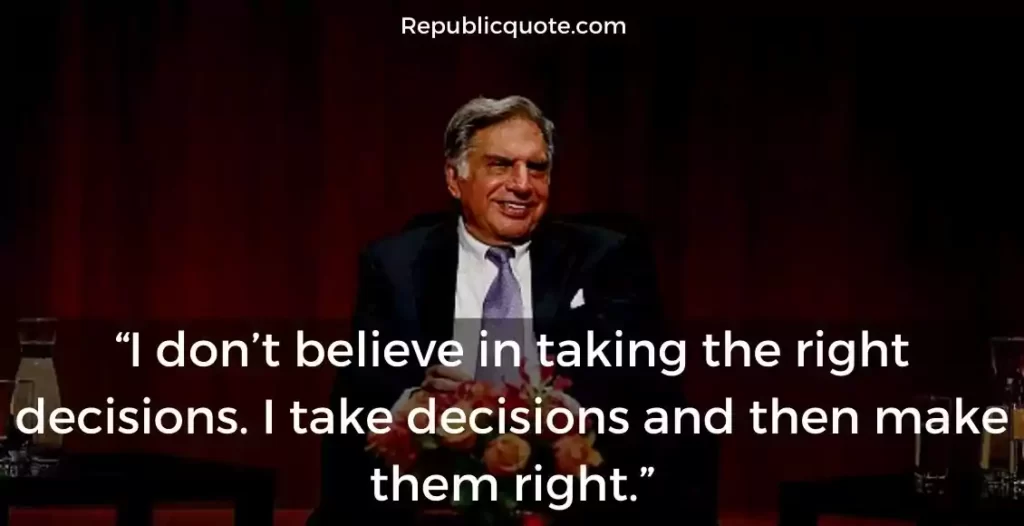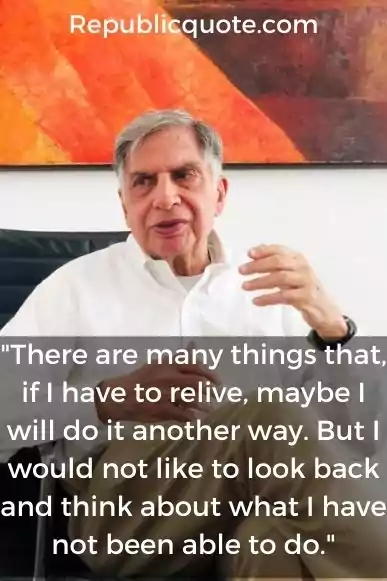 Read More: Work Motivational Quotes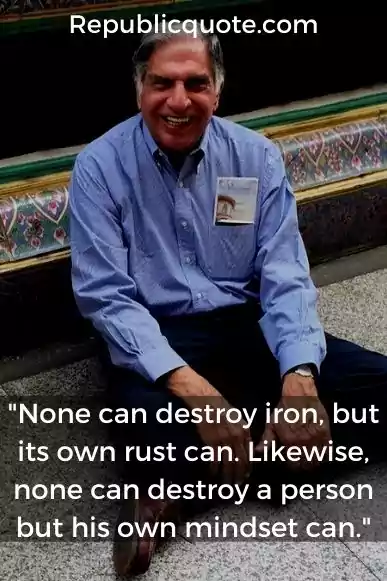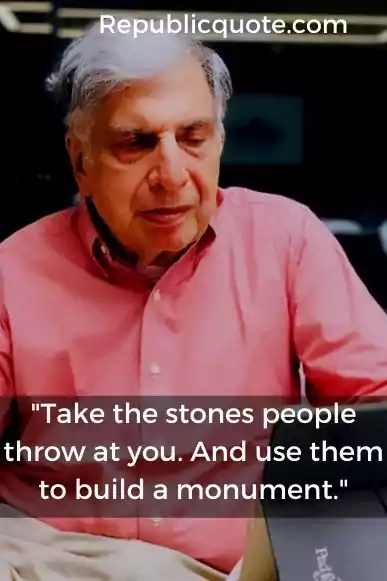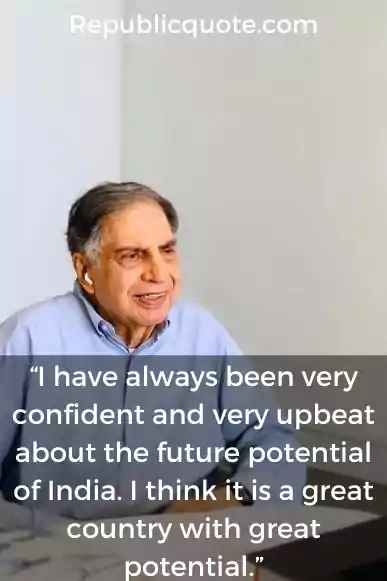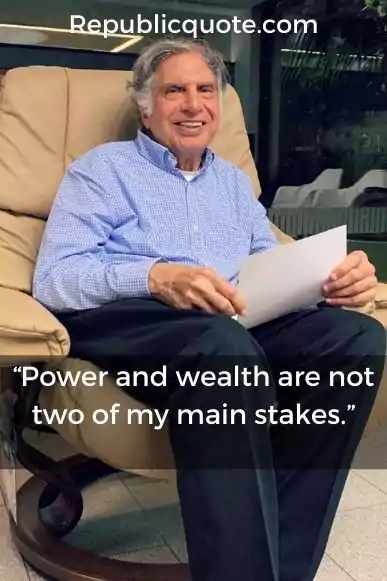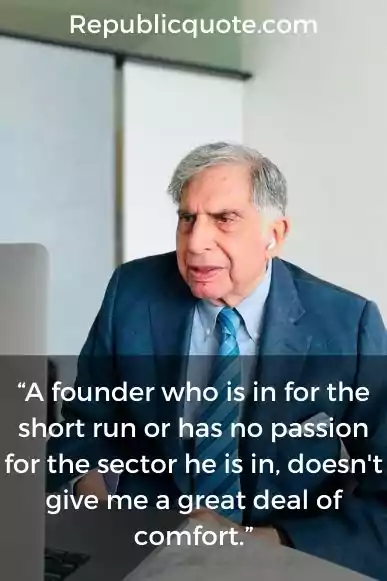 Read More: Best New Journey Quotes
Image Credit: Instagram Account of Sir Ratan Tata