In this article, we will see some of the best Lord Shiva Quotes, but before that, let's see a brief about Lord Shiva.
One of the three main Gods, Lord Shiva, is also known as Mahadev, Bholenath, Adiyogi, etc. The father of Ganesh and Kartikey, he is known as "The Destroyer." He is the Supreme Lord who creates, protects, and transforms the universe.
Shiva is the universe's primitive Atman (soul, self). Shiva is depicted in a variety of ways, both compassionate and terrifying. He is imagined as an omniscient Yogi who lives an abstinent life on Mount Kailash and a householder with his wife Parvati and two children, Ganesha and Kartikeya, in benevolent aspects.
Adiyogi Shiva is Shiva's other name, and he is the patron god of yoga, meditation, and the arts.
The serpent around Shiva's neck, the adorning crescent moon, the holy river Ganga flowing from his matted hair, the third eye on his forehead, the trishula or trident as his shield, and the damaru (drum) are all iconographic features. He is generally worshipped in the form of a lingam, which is an aniconic form of lingam. Shiva is a pan-Hindu god who is worshiped by Hindus worldwide, including India, Nepal, and Sri Lanka.
Shiva is generally portrayed in painting and sculpture as a white god with a blue neck (from possessing the poison that originated during the churning of the celestial ocean, which threatened to kill the world), his hair arranged in a coil of matted locks (jatamakuta), and decorated with the crescent moon and the Ganges (According to legend, he brought the Ganges River to earth from the Milky Way in the sky by allowing it to trickle through his hair, breaking her fall).
Read More: Krishna Quotes
Shiva has three eyes, the third of which has an inward vision while also having the ability to burn damage when directed outward. He wears a skull and serpent garland around his neck and holds a sword in each of his two (or four) hands, a club with a skull at the top, a deerskin, a trident, a small hand drum, or a deerskin. Shiva's skull marks him as a Kapalika ("Skull-Bearer") and alludes to a time when he severed Brahma's fifth head.
Now let's see Lord Shiva Quotes, the Almighty, for inspiration or motivation.
Lord Shiva Quotes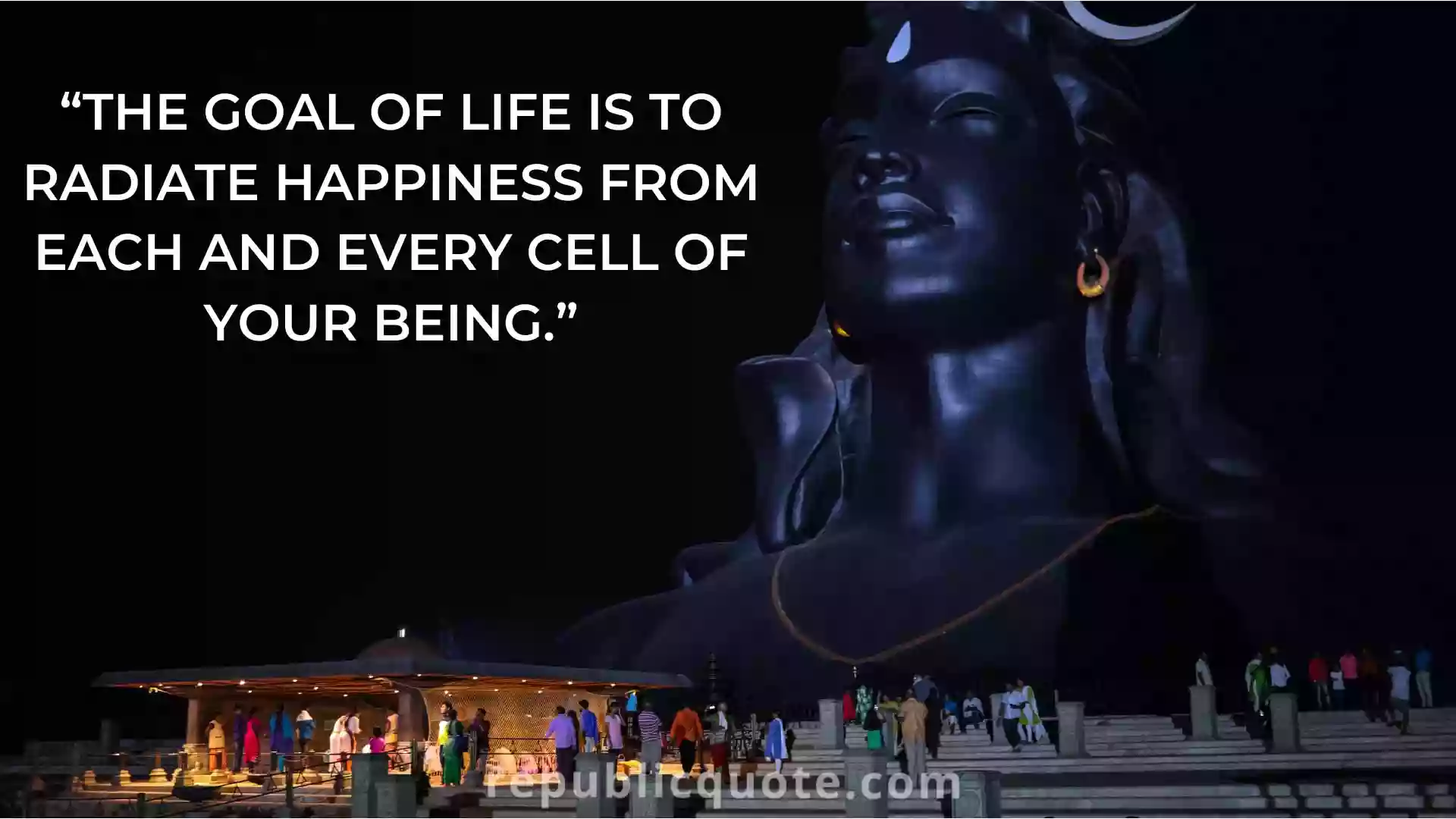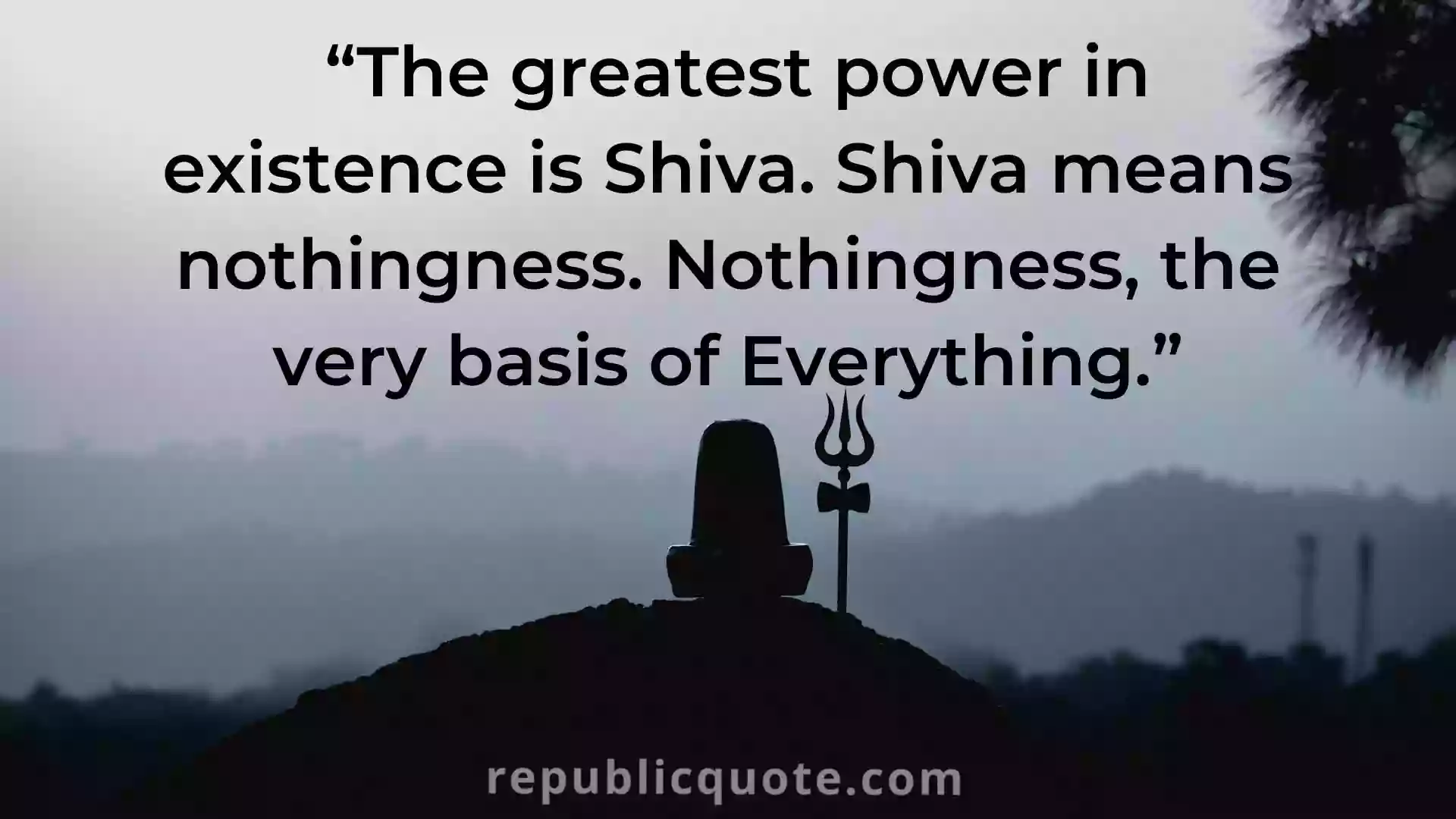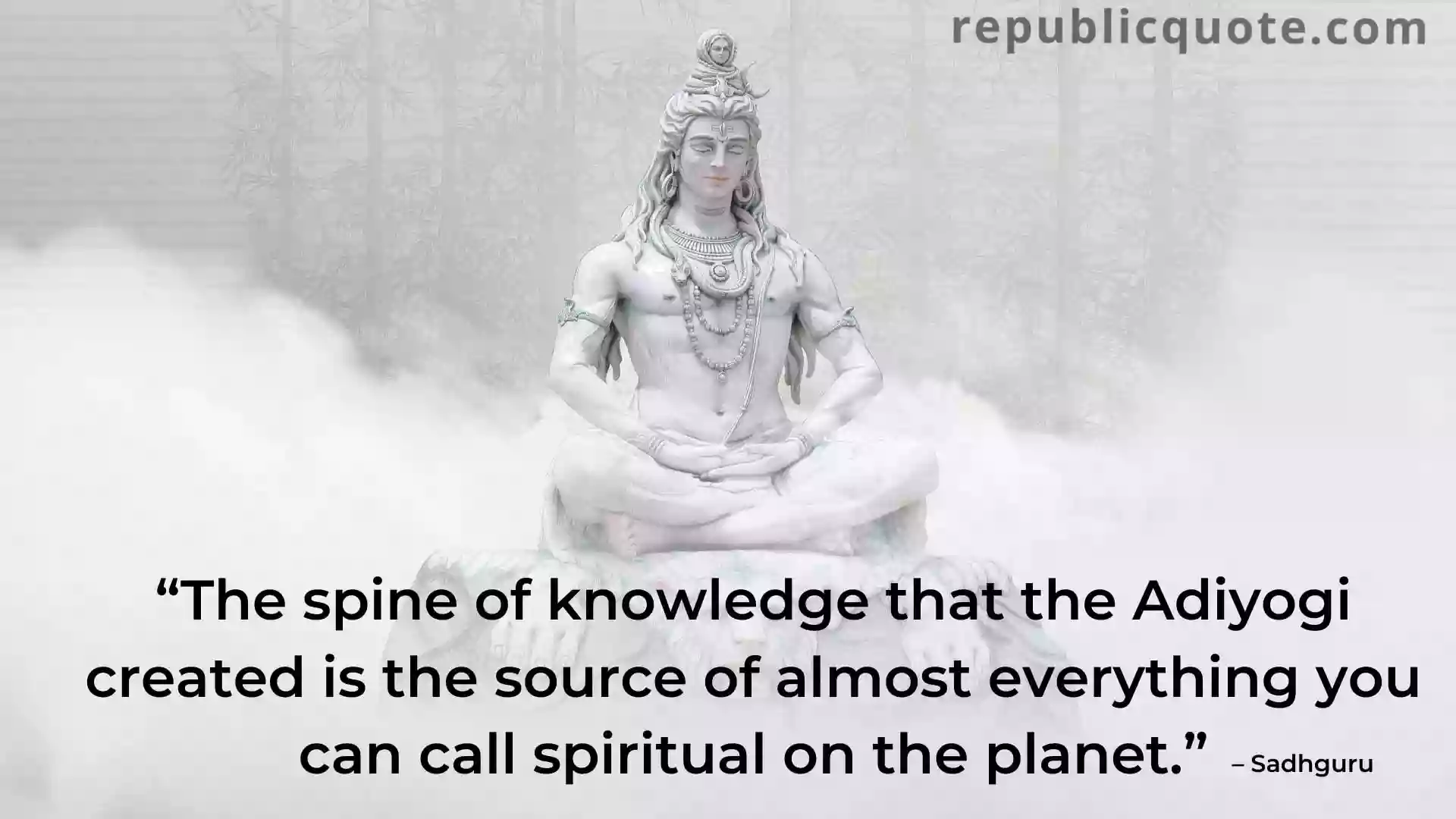 Read More: Bhagavad Gita Quotes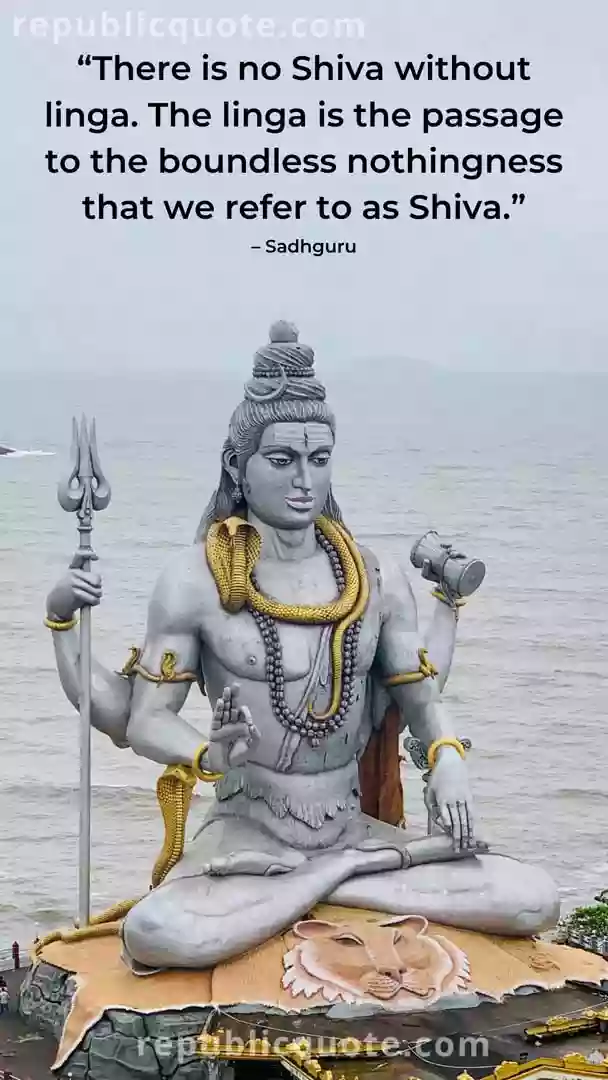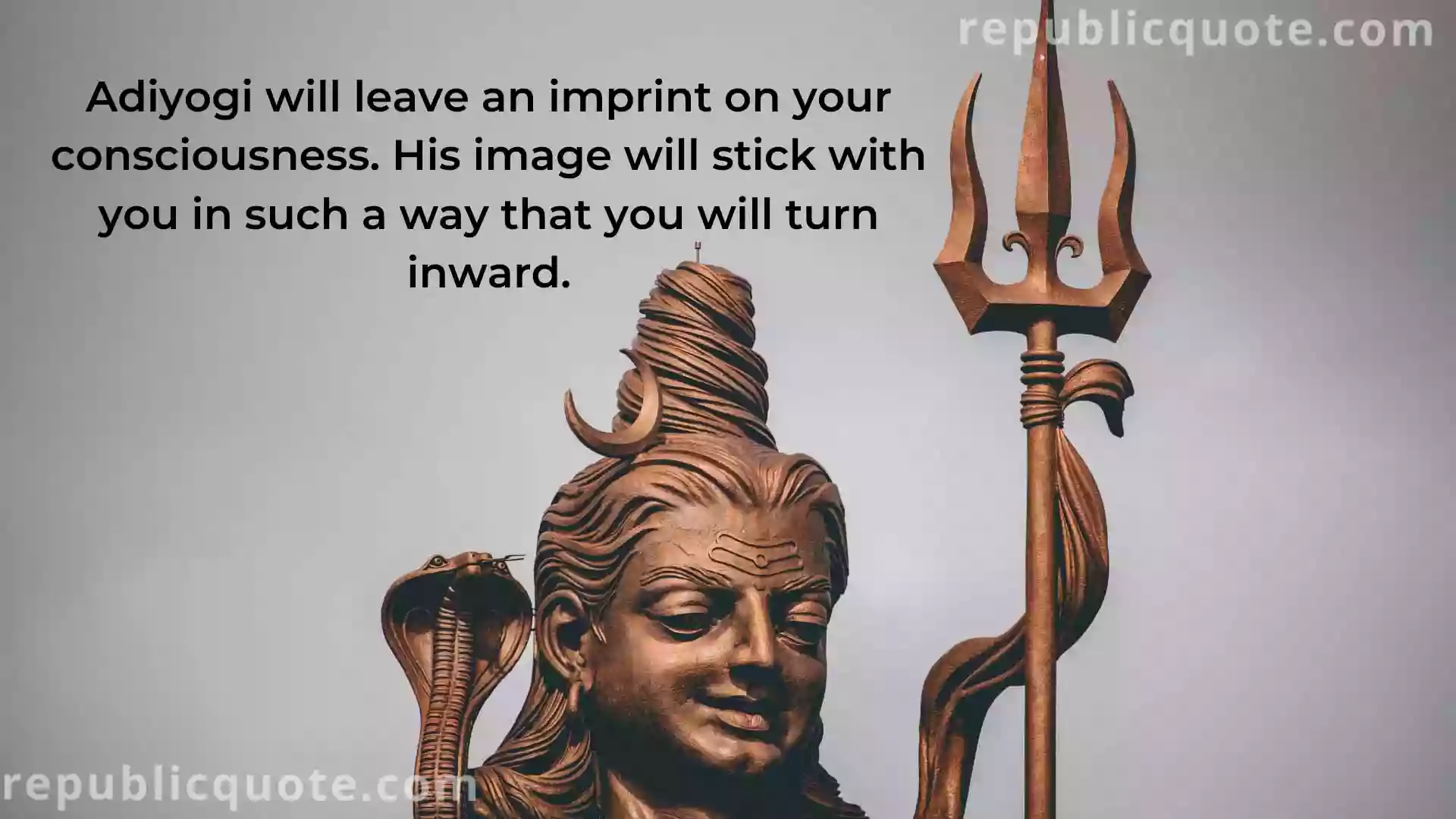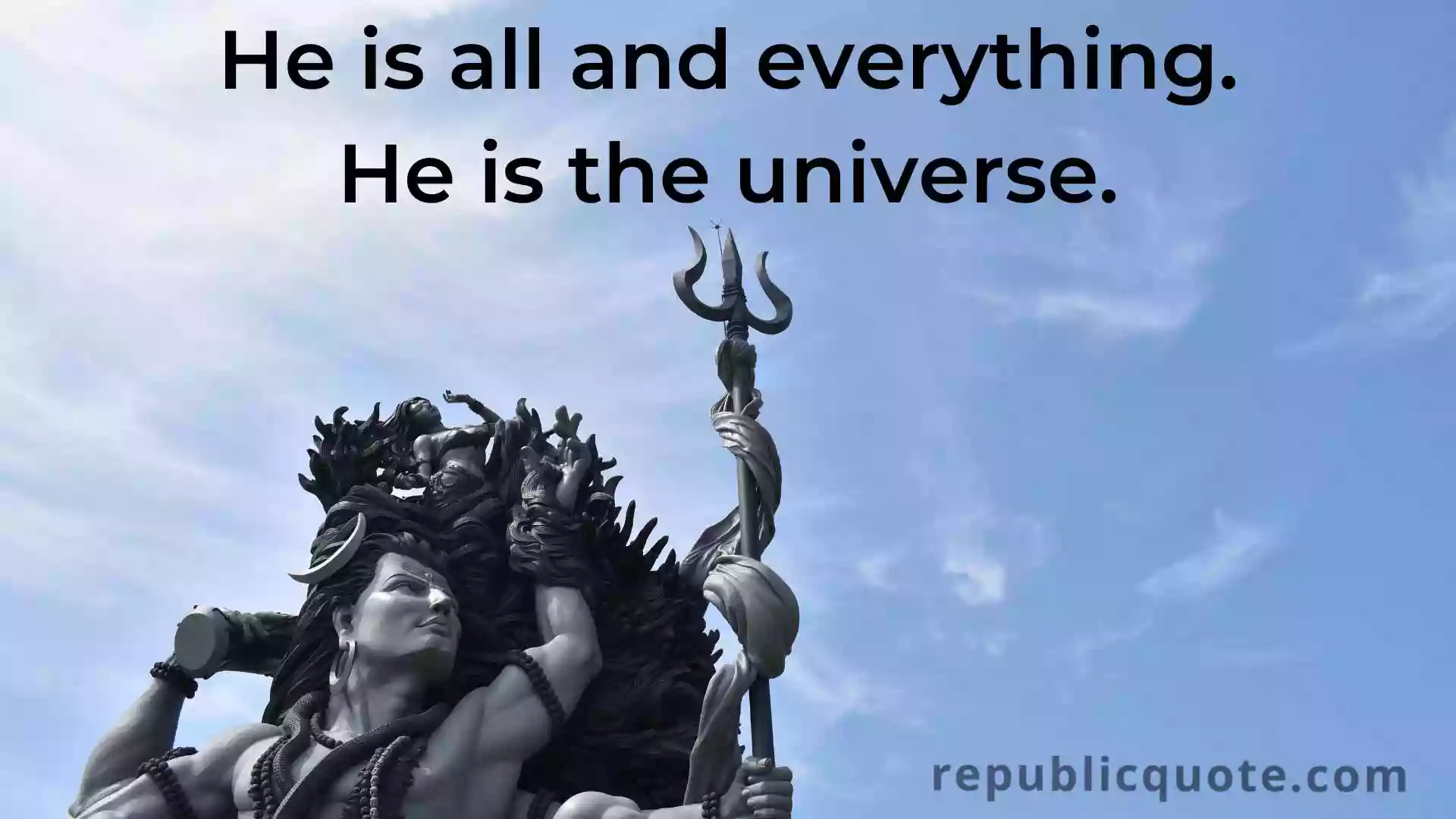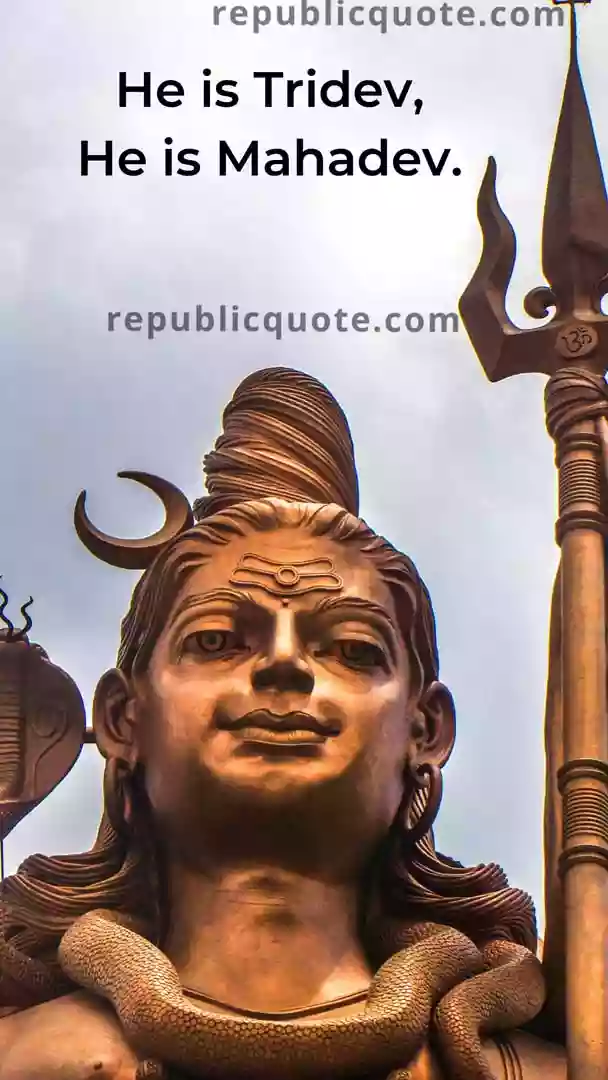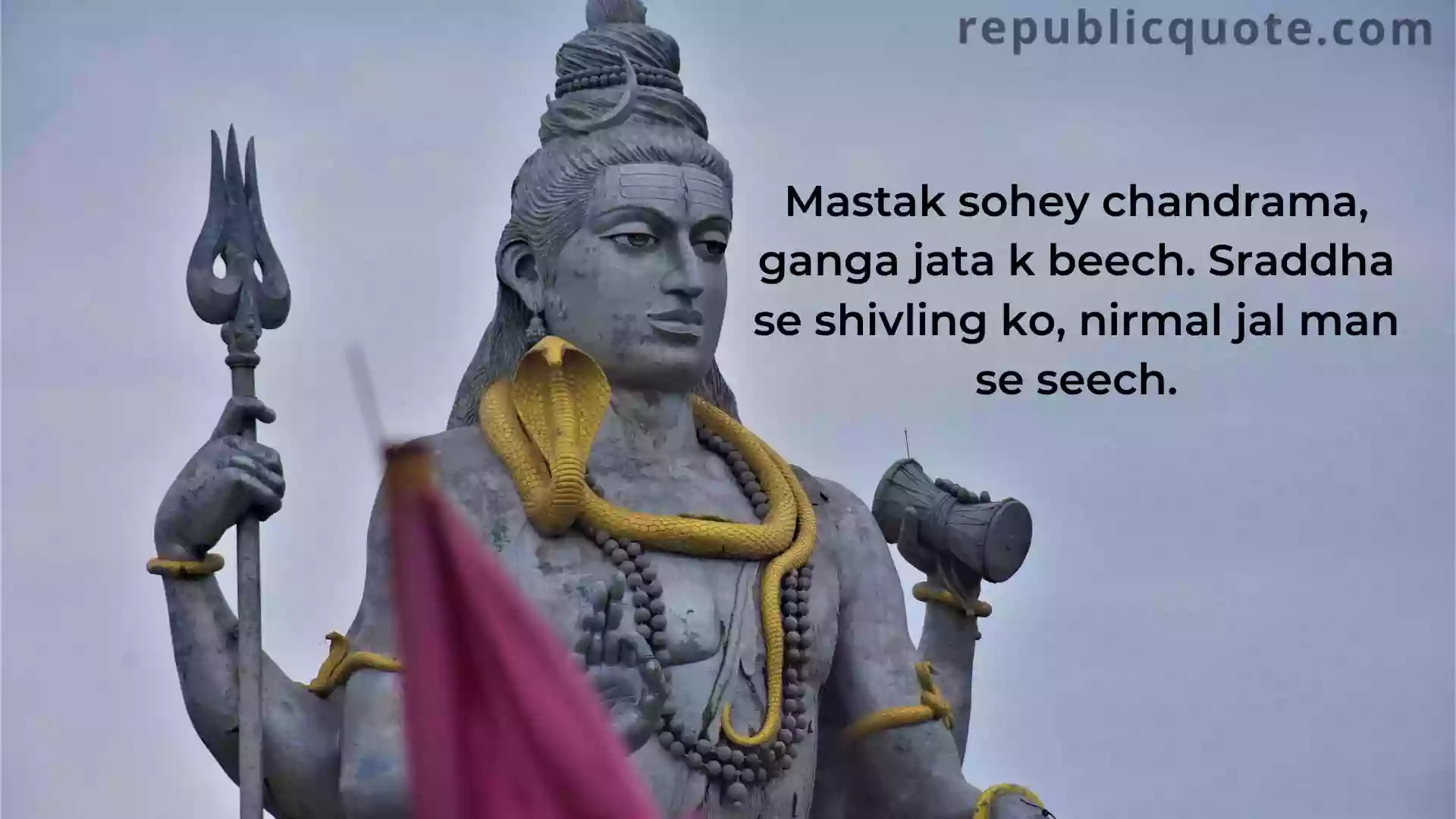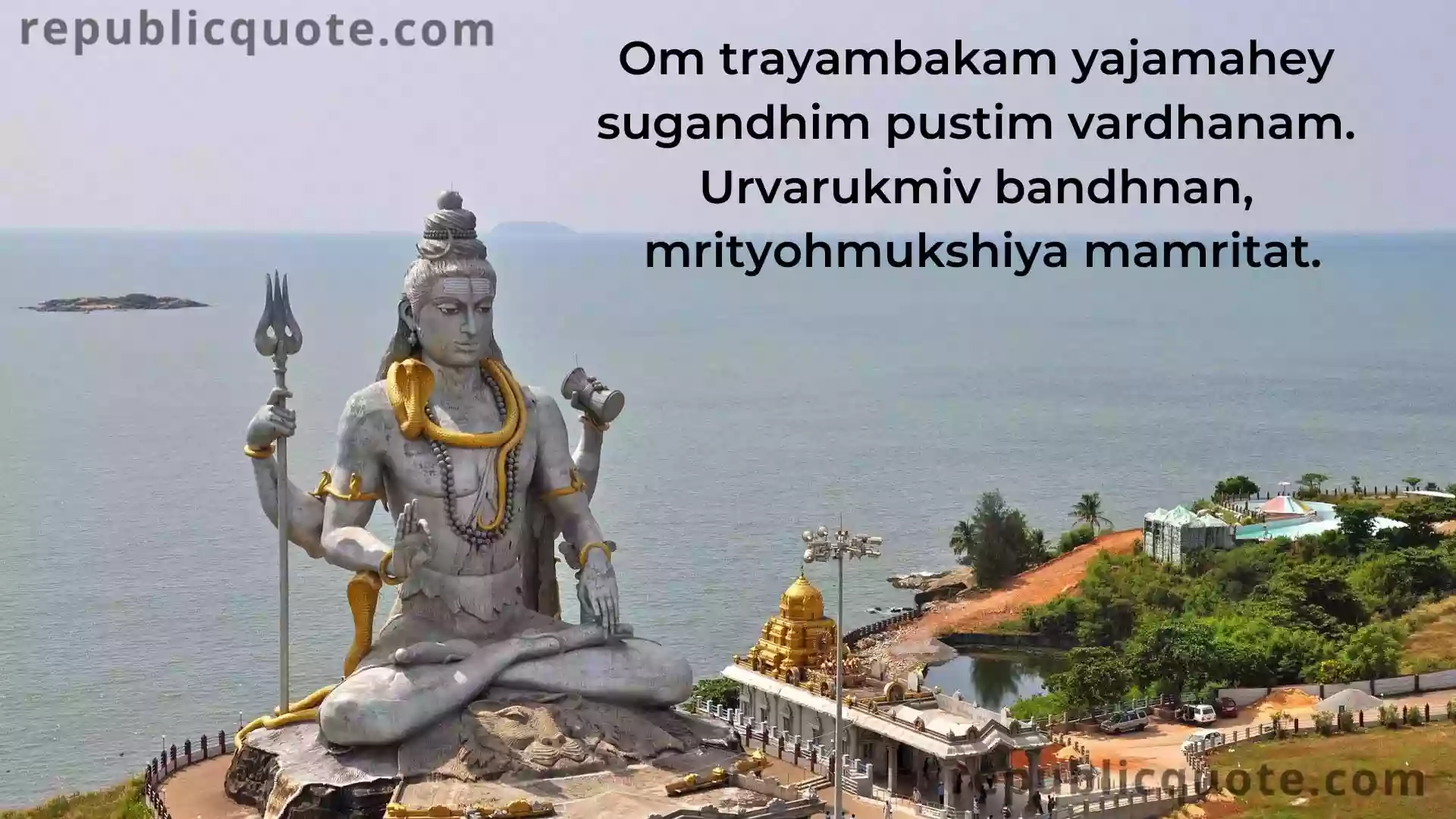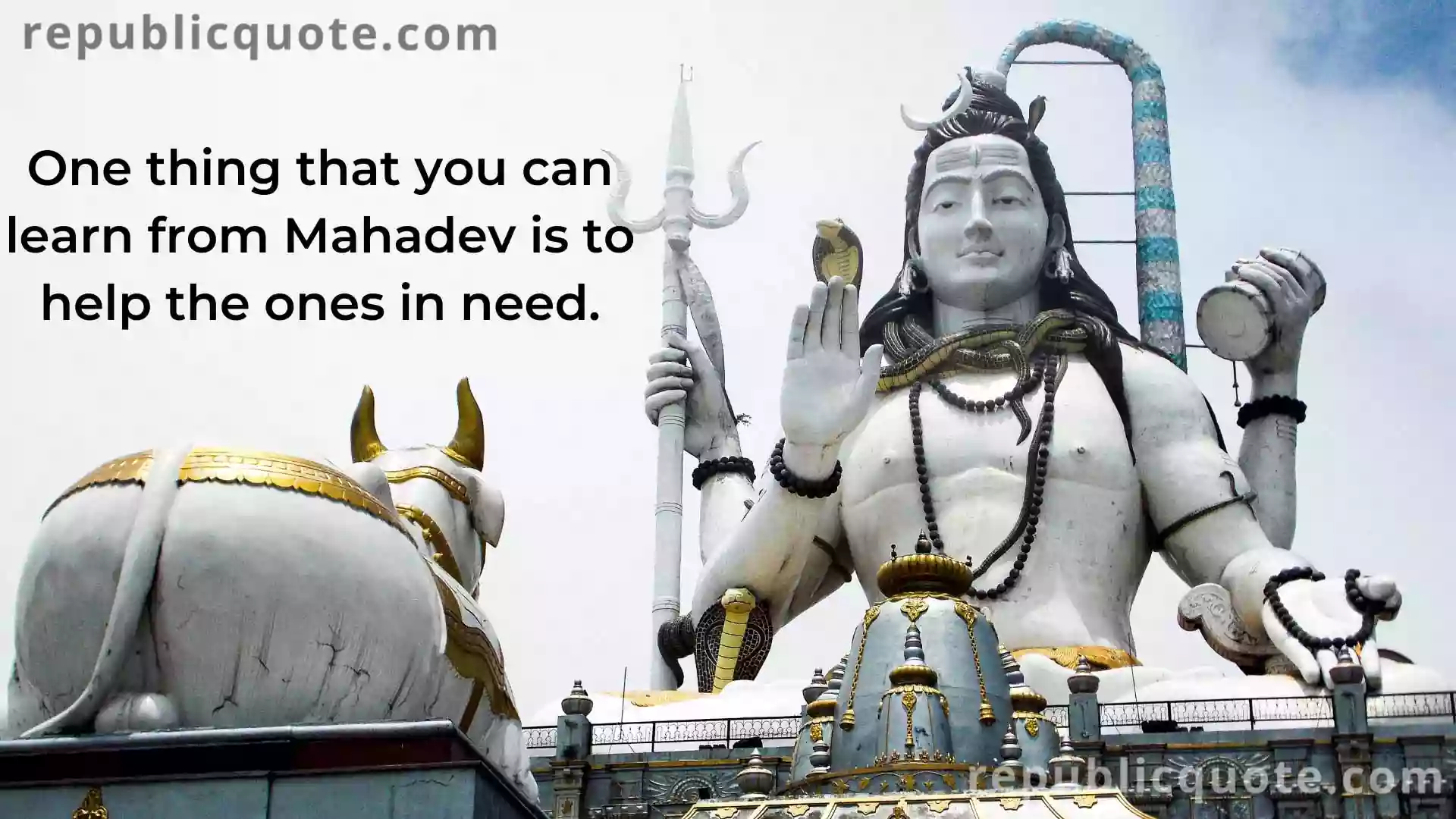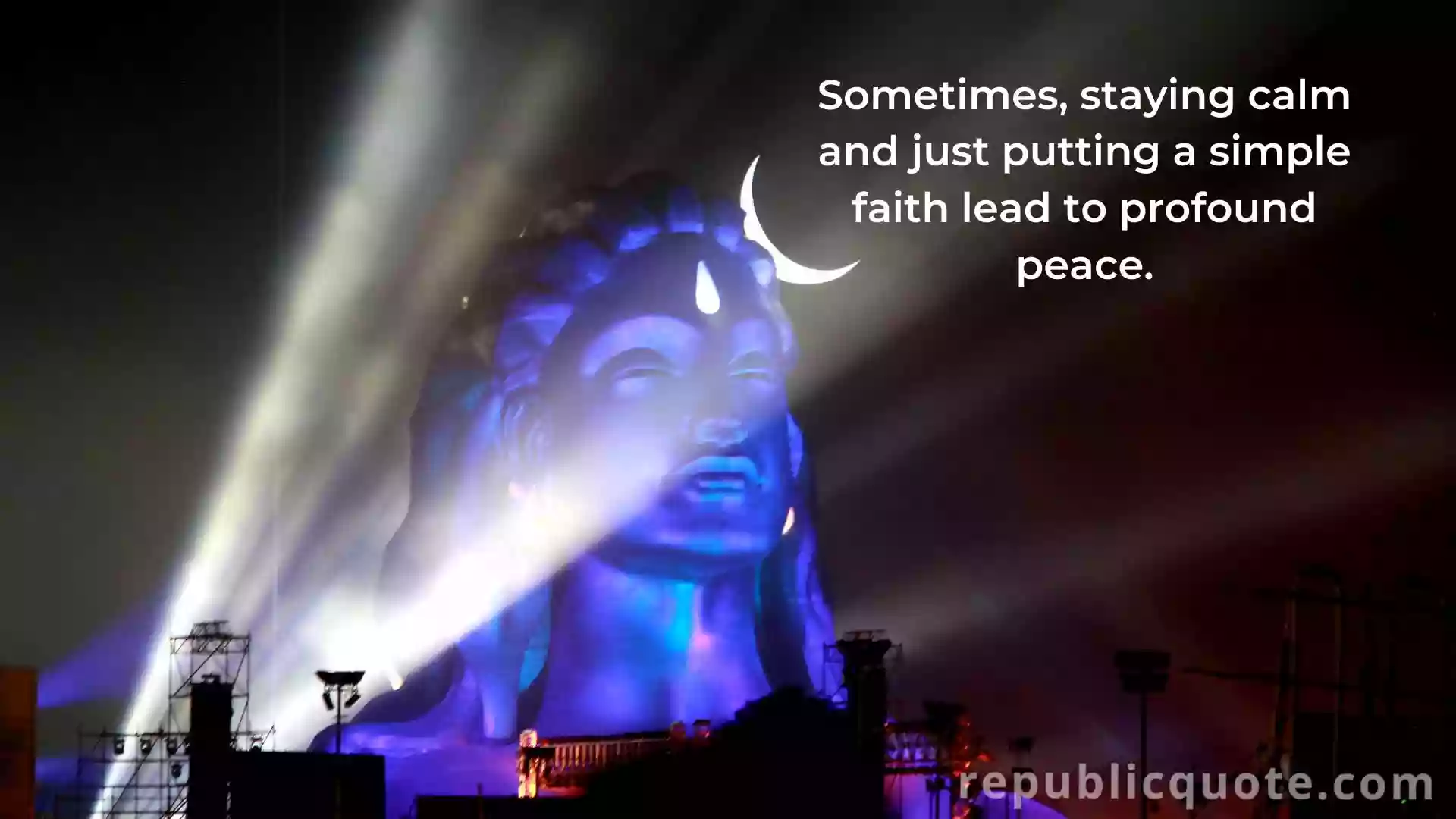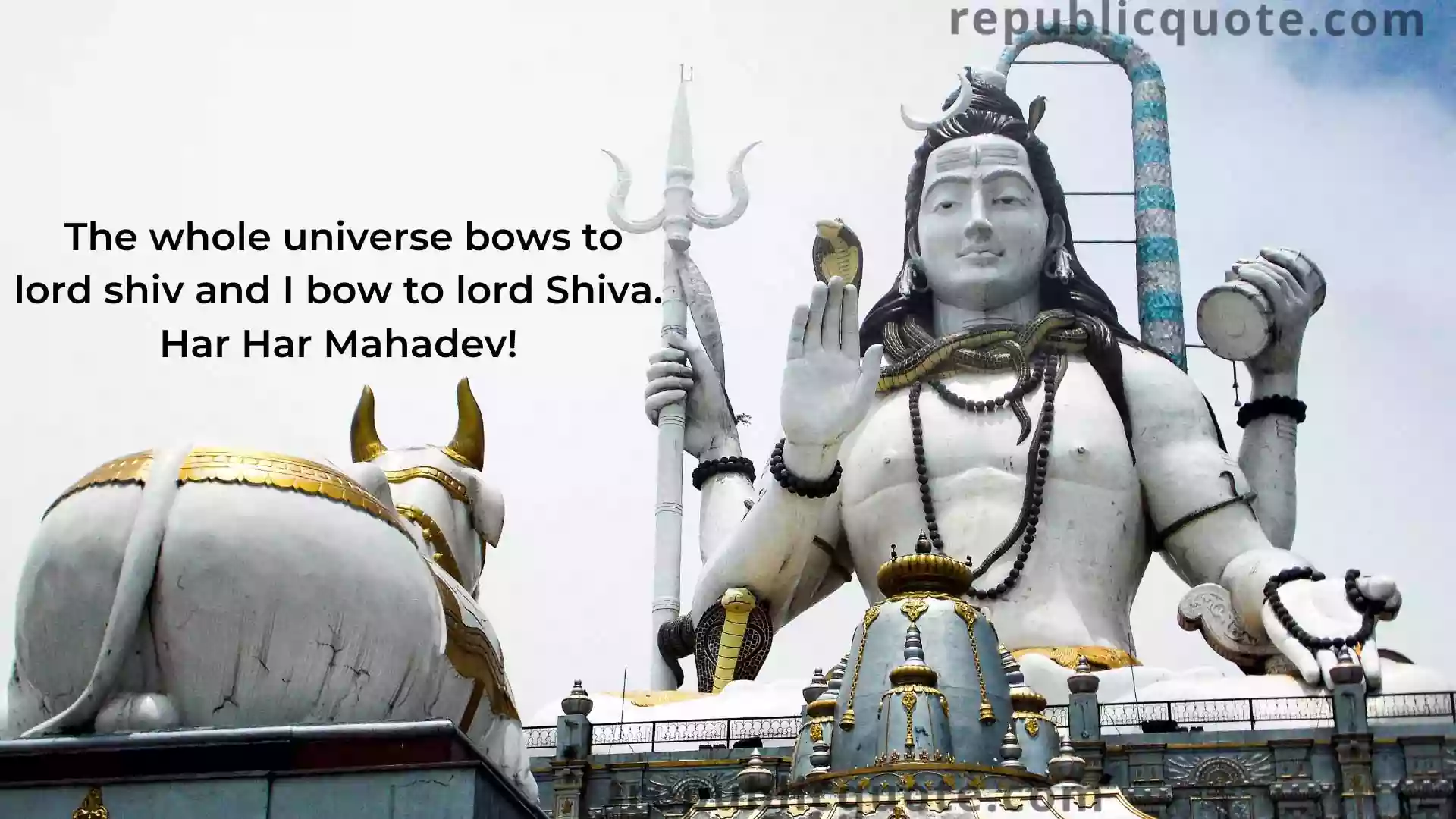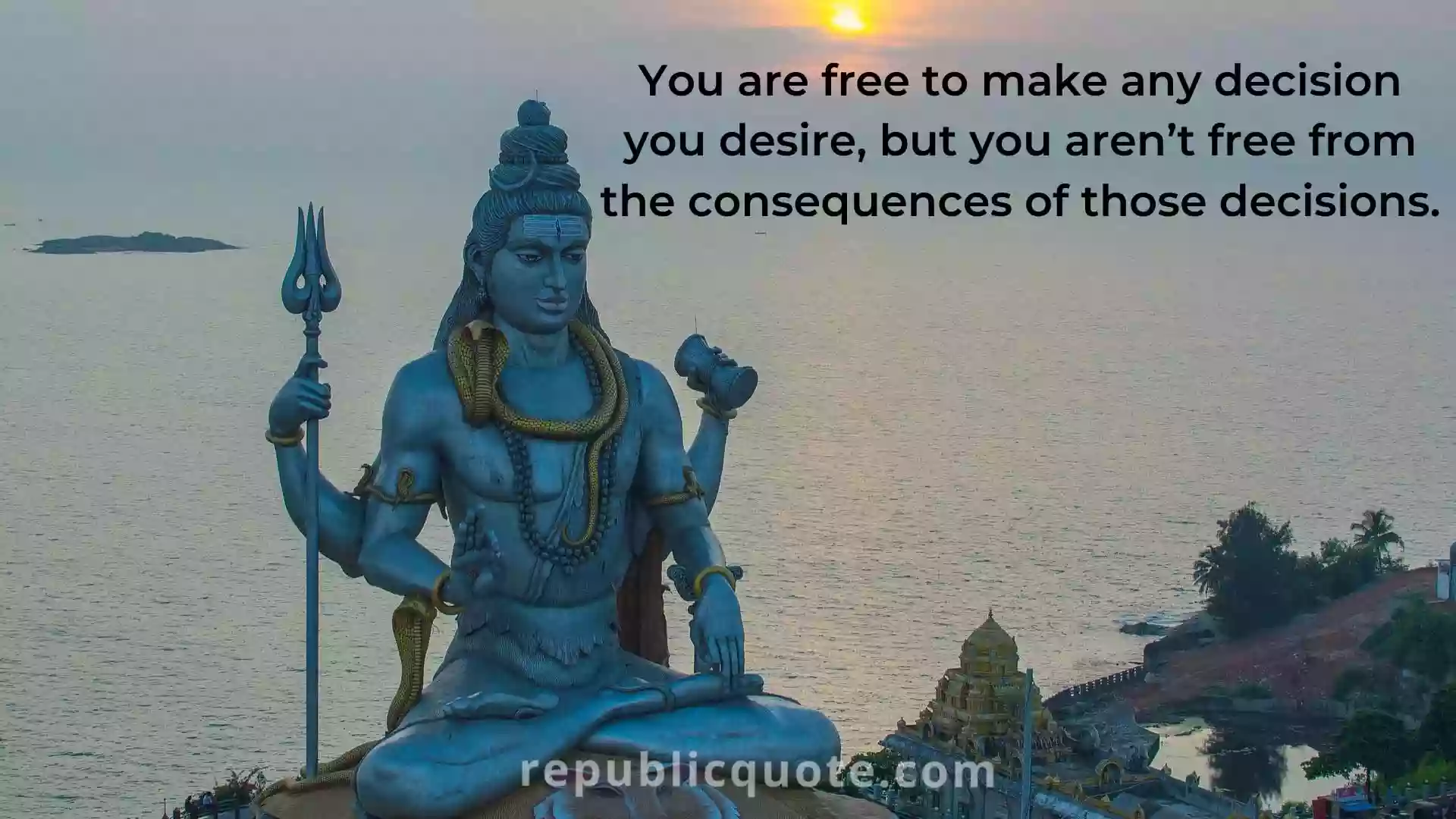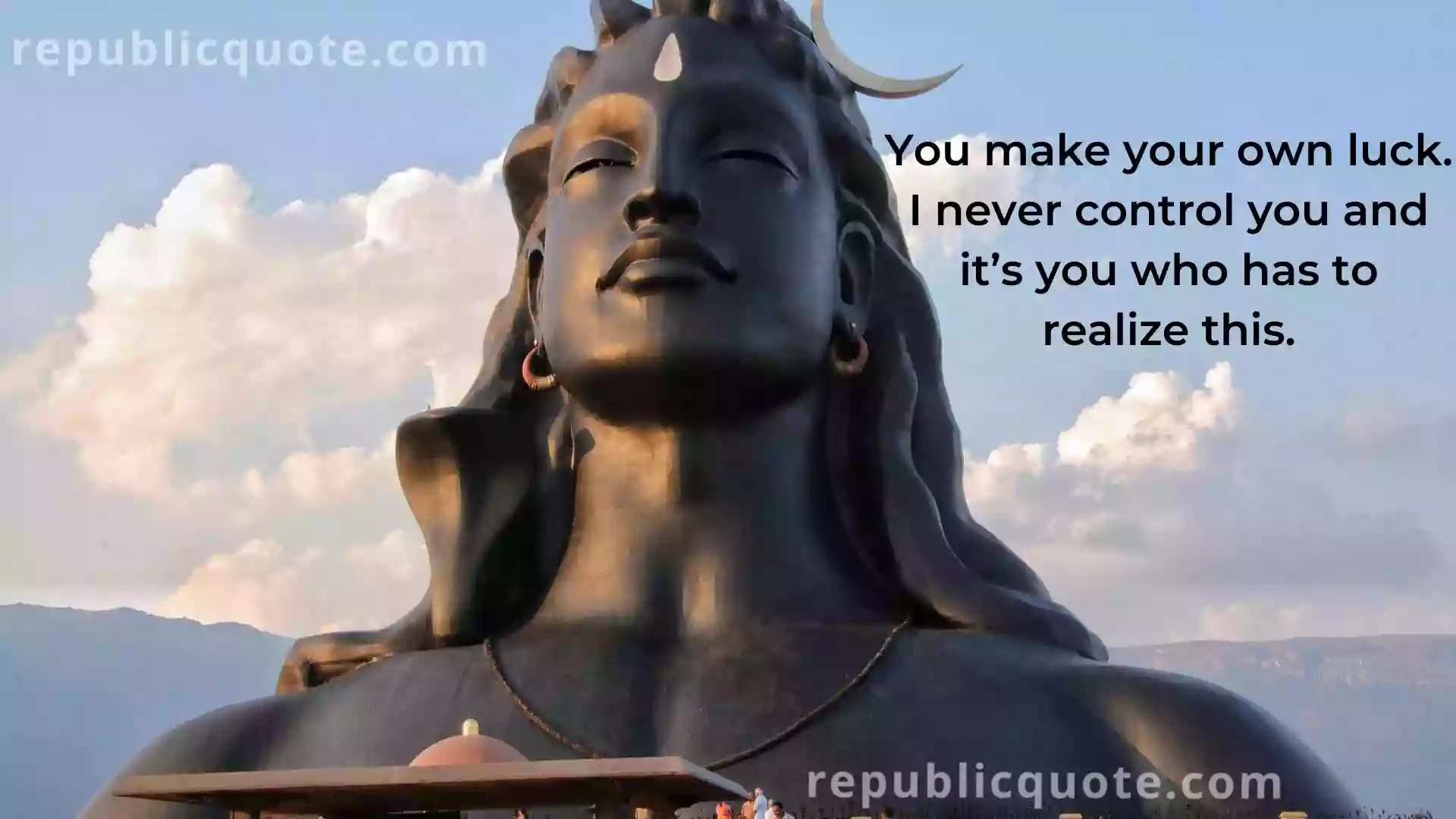 Read More: Karma Quotes