In this article, we will see Independence Day quotes or 15th August Quotes given by India's great freedom fighters for Inspiration and Motivation.
Independence Day is celebrated on 15th August every year since India got its Independence from the Britishers. Independence Day is a national holiday. India gained Independence on 15th August 1947. On 15th August 2021, India will be celebrating its 75th Independence Day.
Every year people celebrate this day with full excitement. Independence day quotes will help people to stay motivated.
For the first Independence Day, the first Prime Minister, Jawaharlal Nehru, hoisted the Indian National Flag at Lahori Gate of the Red Fort in Delhi. After which Every 15th August It's being hosted by the PM of the country.
Read More: Best Gulzar Quotes
This is the day of patriotism, and we should have to proud to be an Indian. No matter what colour, religion, or sex you belong to, everyone come and celebrate this day.
It was tough to get the freedom we are living in today. Many great leaders fought against the British Raj to win freedom for the county. They selflessly fought and contributed to making India the world's largest Democracy. Freedom fighters fought without any outcome, just with only one thought to bring India's Freedom. We should never forget them. People must remember them for good deeds. During this journey of getting freedom, many great freedom fighters have said some motivational Independence Day Quotes, which we should be reading.
Independence Day Quotes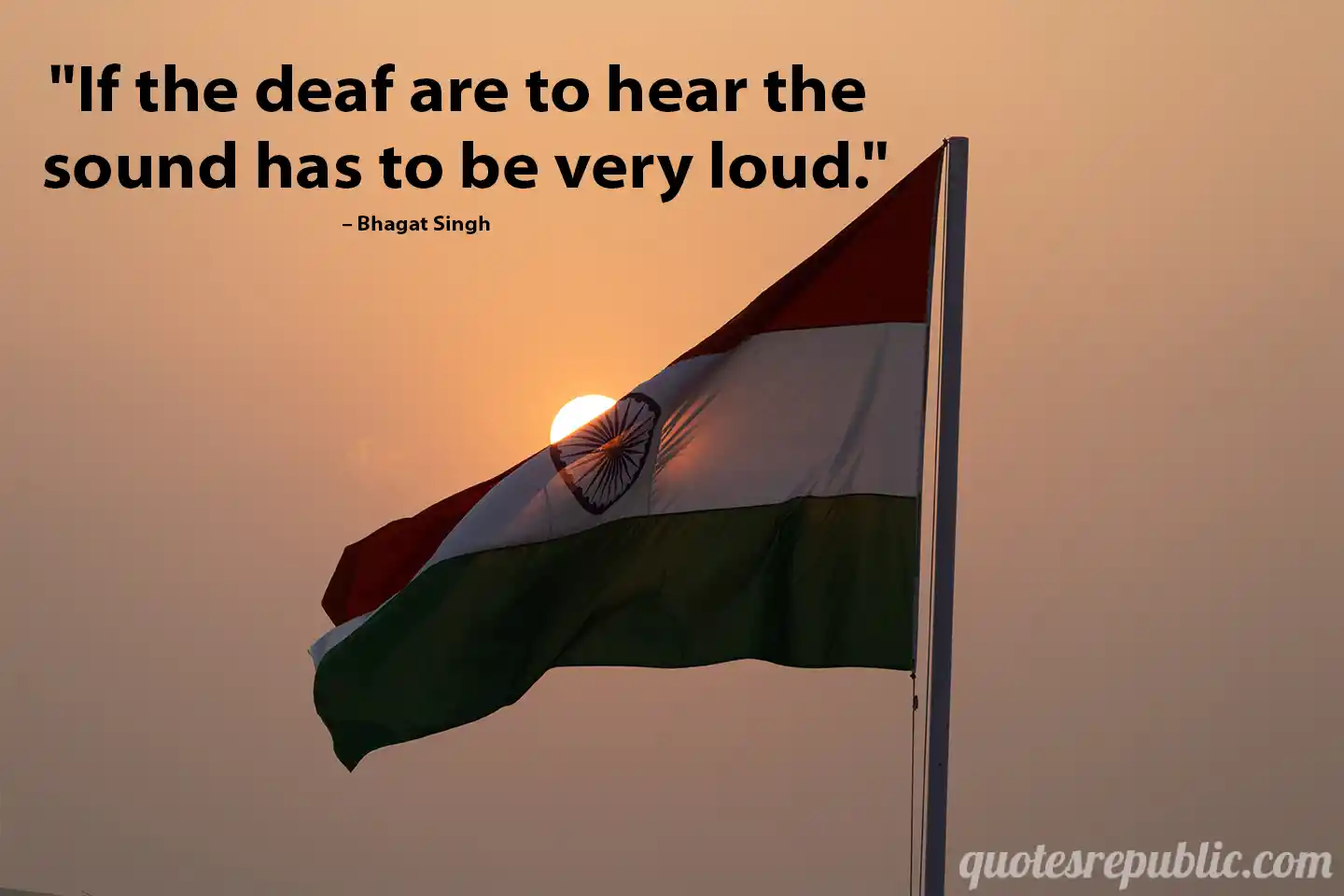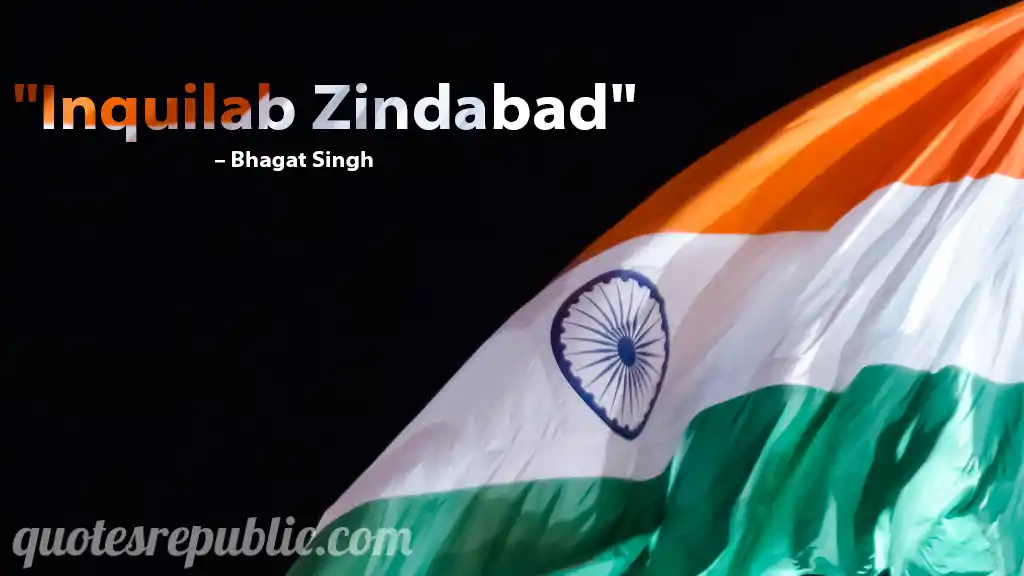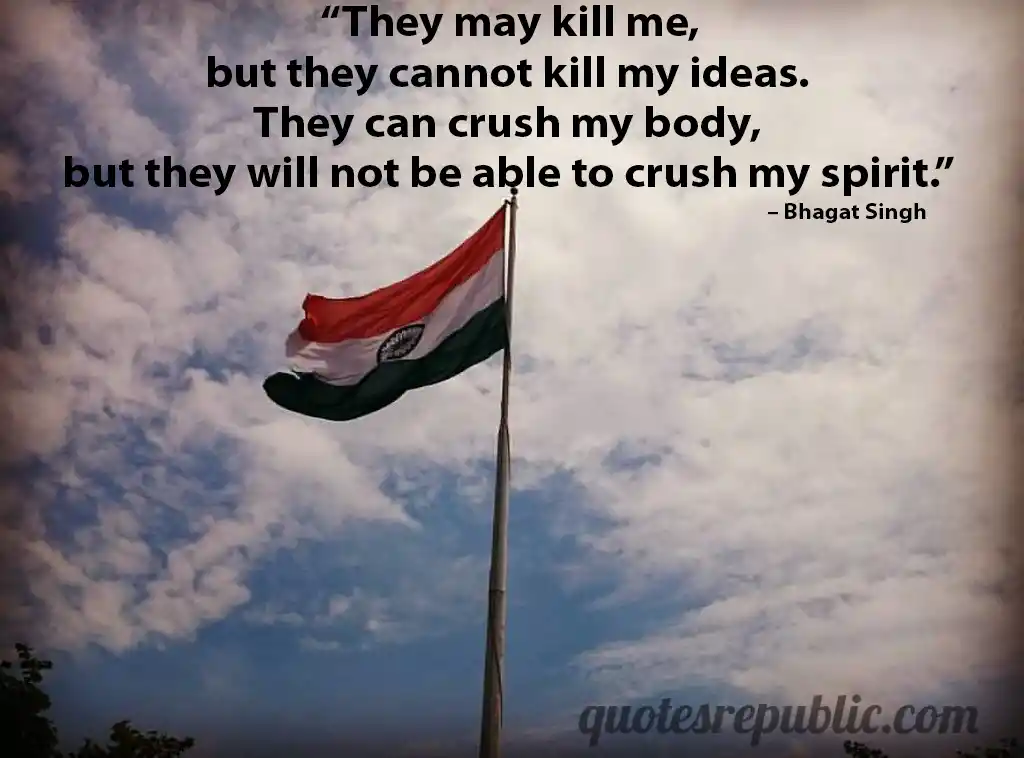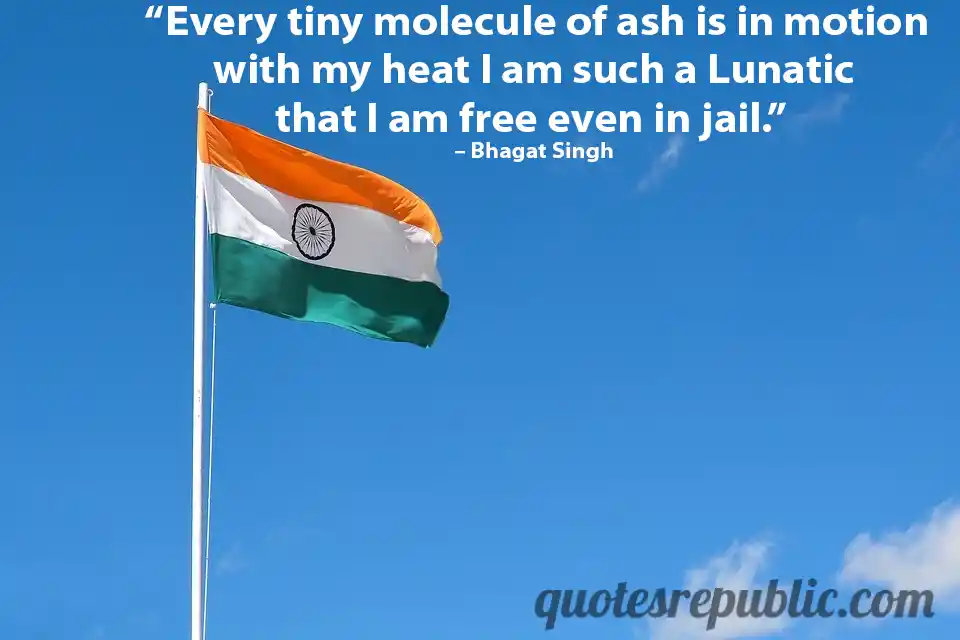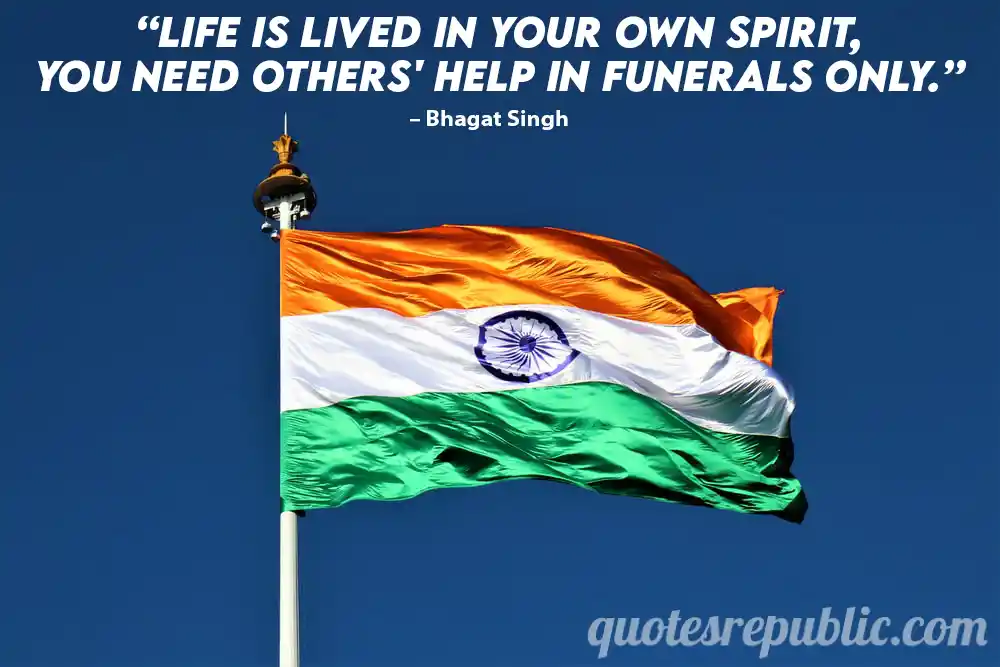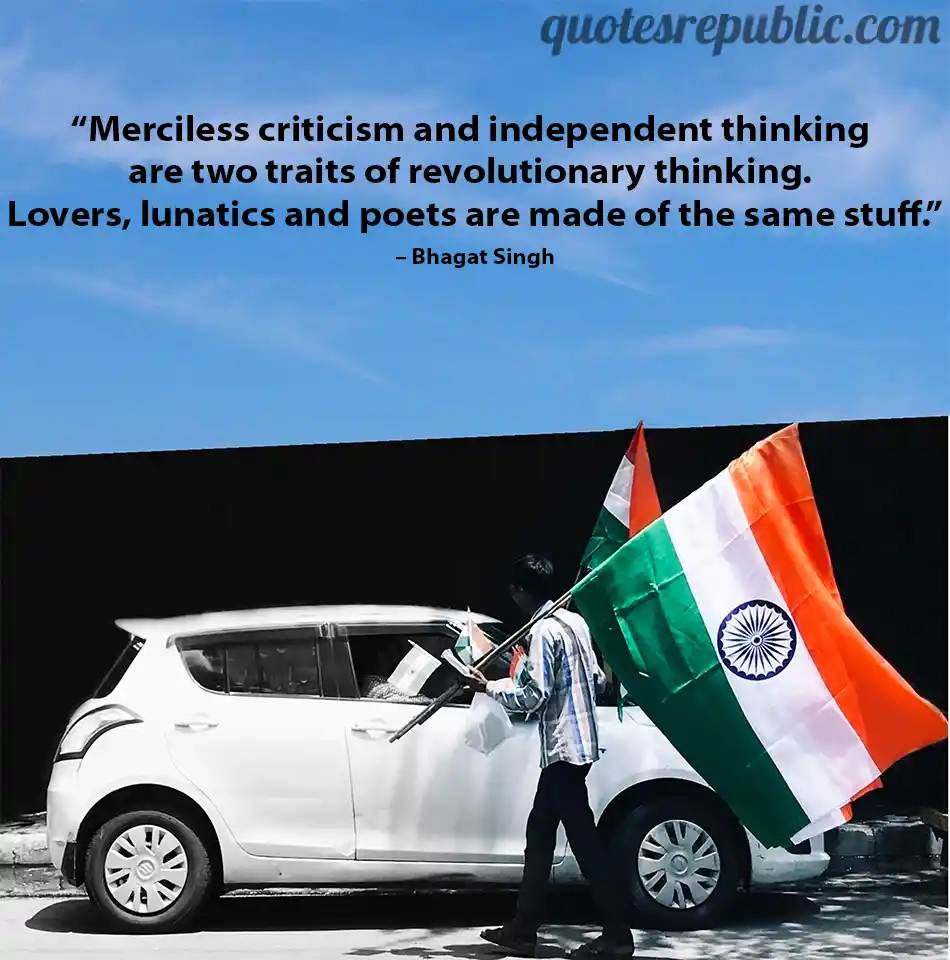 Read More: Motivational Quotes By Vivekananda