The best days of a person's life are when they are in college. College teaches you a lot of valuable life lessons. Here, a person can create lifelong memories and make friends. College teaches you how to be a responsible adult in the real world. You go to college to learn and study, but you must also balance your studies with other hobbies. In this article we will see some of the best College Fresher Party Quotes.
While juggling an academic and social life, college life can be challenging at times. It's possible to feel stressed and tired but remember these are the best times of your life, and no matter how hard you have to juggle right now, there is always light at the end of the tunnel.
College is the new beginning of your life. You get out of your comfort zone from your home and get to go to a college to live your life on your terms. You get to make decisions however you want. The first year is new, exciting, and scary all at once. It can be overwhelming, but it is one of the best things. The best part of being the first year is the freshers—an event to welcome all the new people to college and start their new life.
Read More: College Memories Quotes
Freshers are fun and a fantastic way to bond with seniors too. You get to bond with your classmates outside of your class and get to know people more. Freshers are great to enjoy and get all the steam off you feel during your initial college days. It's a way to get out and interact. It's a way to get out of your comfort zone.
In this article, we have college quotes about how fun freshers can be and all the welcoming speeches and the way you can be to make you feel easier and less nervous about freshers.
College Fresher Party Quotes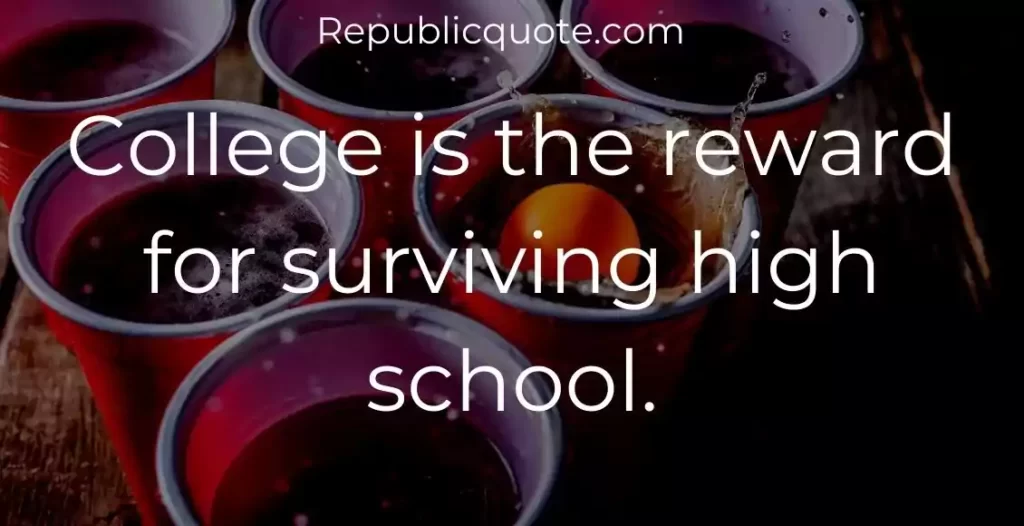 Read More: Best Quotes on School Uniform